As some of you might remember i, LinusN and erik built a BIG Argus-type pulsejet for a Landspeed event last winter under the name Svarthålet Racing (Blackhole Racing in english).
viewtopic.php?f=2&t=5955&st=0&sk=t&sd=a
We didn´t get it to work properly then and when the summer came we all had other interests that took all of our time. But now when it´s getting darker and colder (-2°C and frost last night) we all feel that it´s time to get started again.
Last weekend i and LinusN (who is not only a teammember but also my brother) went to visit Johansson at his new house and had a look at his new workshop.
In the workshop he had his awesome turbine-jet and the cutest little pulsejet made of a pipe from a vacuum cleaner and the oiltank from one of his earlier builds.
The same night we decided that we should also have a small demonstration engine and the next day we started working.
The first thing we did was to take a look in this forum and decided that PyroJoes Recipe for Beginners (
viewtopic.php?f=3&t=5914
) was probably the safest way to make an engine that would work.
Then we went to our uncle´s place and "stole" some pieces of 2" stainless milkpipes that our dad got as payment for a job about 10 years ago.
And this is what we managed to create:
The engine itself took about 4 hours to make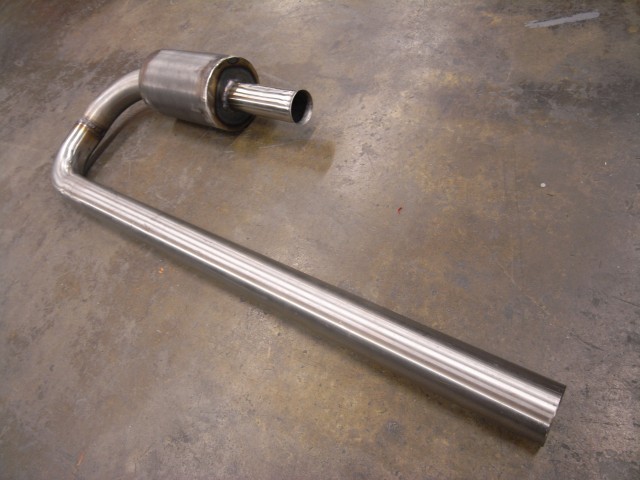 A couple of days later we spent 2,5 hours to make the stand and mount the sparkplug and the propane injector.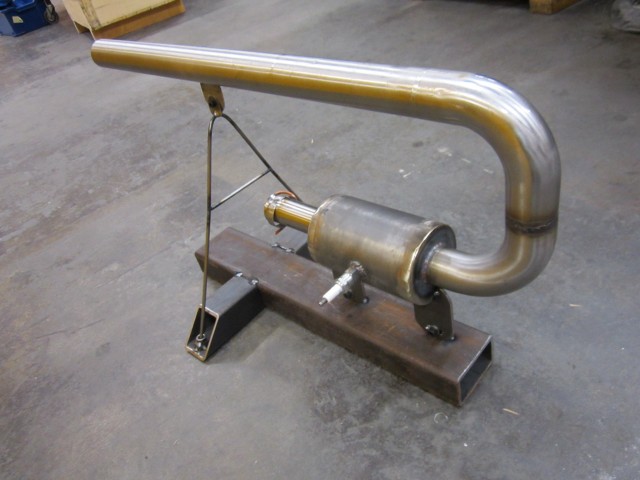 And today we started it for the first time!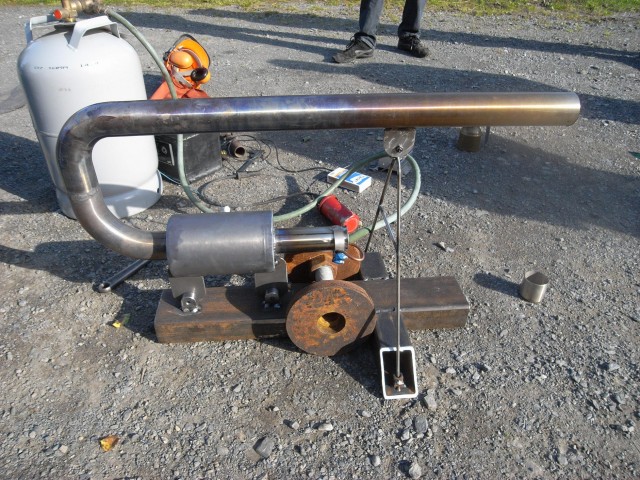 Watch the youtube-clip below for some more details about the startup.
http://youtu.be/2xSFuTy0Pwg
We deliberately made the pipe about 6 inches too long and have cut off 2" during the test run. We will try to remove 2" at a time and see what happends.
And i would just like to point out that this engine has never been intended to move anything so we haven´t tried to make anything perfect. We know that we can gain a lot more thrust by adding cones and etc. But we just wanted an easy-starting engine to show our friends and make a lot of noise.
We hope you´ll like it.
/Jim