Sorry i haven't responded before now, did have a lots of work and overtime.
This weekend the whole team met and discussed the project and different designs.
We made some changes:
First we are not going to use the ice yacht, instead we are going to mount the motor in a old stripped down and modified Yamaha et 400 t/r snowmobile.
Here is a picture, its not my picture but its the same model.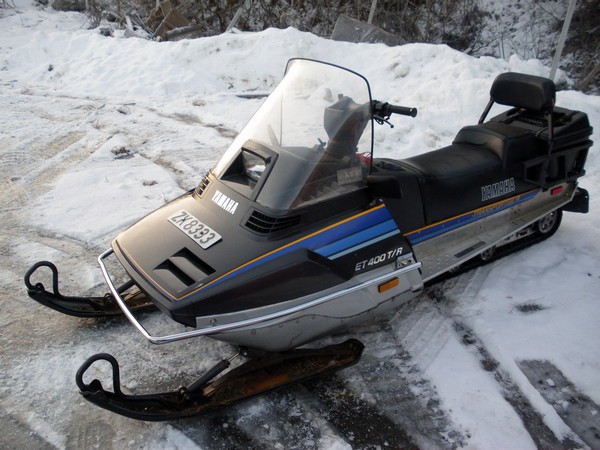 PyroJoe: With this new vehicle i don't think multiple engines is a alternative, and Johansson is right, there is many small design flaws in my last build that we hopefully is going to fix with this new design.
I am not sure , but i think a more easy starting design would be preferable because we are going to start and use the engine in cold weather.
So, do you think the design i posted will work well for a easy starting engine with a decent performance?
Here is a modified version with a flare on the tailpipe.
http://hv4all.com/pulsejet/2011/drawing ... 29rev1.PNG
Viv:
I don't think i have room for a full size engine, but i must say its tempting...